It is coming summer, and it is important to plan your trip to Ibiza with time, well worth it that you decide to pamper yourself and the people with you most want. This is the magnificent Leopard Yachts "Lisa IV", a megayacht with capacity for 10-12 people (plus 8 crew) before which word "luxury" will always fall short.
A great among the greats
Launched by Leopard Yachts in 2010, but renovated in 2013 and to date hardly exceeded in the area of comfort and performance, the "Lisa IV" is available for luxury charter in Ibiza during the summer offering 46 meters Of length in which you can relax surrounded by an atmosphere of complete charm.
Here you can organize your guests in 4 luxury double cabins and a really spacious master suite and then sail in total calm or at the right speed for water skiing or wakeboarding, as their three powerful engines MTU 16V 2000 M93 will allow you to reach a speed Maximum of 33 knots as one who cuts butter with a hot knife.

Design that falls in love
To create a ship capable of combining a bold design but at the same time warm and welcoming, Leopard Yachts formed an unbeatable pair. Thus, in order to create the aerodynamic and modern exterior, the company turned to the team of Andrea Bacigalupo, an institution in the design of luxury catamarans and yachts, which would also be commissioned after the operation engineering.
The interior, which stands out for its timeless character composed of furniture of elegant minimalist lines, was run by the firm of Cristiano Gatto, whose experience beyond interior design extends to the field of furniture, sculpture and object art, Where as in the Leopard Yachts "Lisa IV" , you can choose from materials such as marble and precious woods.
Never stop spoiling you
If you want some action, in addition to skiing you also have the option to snorkel or have some fun sliding on the buoy, but you can also take a ride on dinghy or watercraft, as the Leopard Yachts "Lisa IV" has that and more.
If, however, what you want is to surrender to the glory of total rest, you can take advantage of either the spacious living areas of the interior and deck, Jacuzzi with hydromassage, steam baths or simply, tend to enjoy a good movie In the movie theater with full air conditioning and an exotic drink next door. What more could you ask for?
Visit its technical sheet for more information, check prices and availability.
Mega Yacht for rent in Ibiza Leopard Yachts "Lisa IV"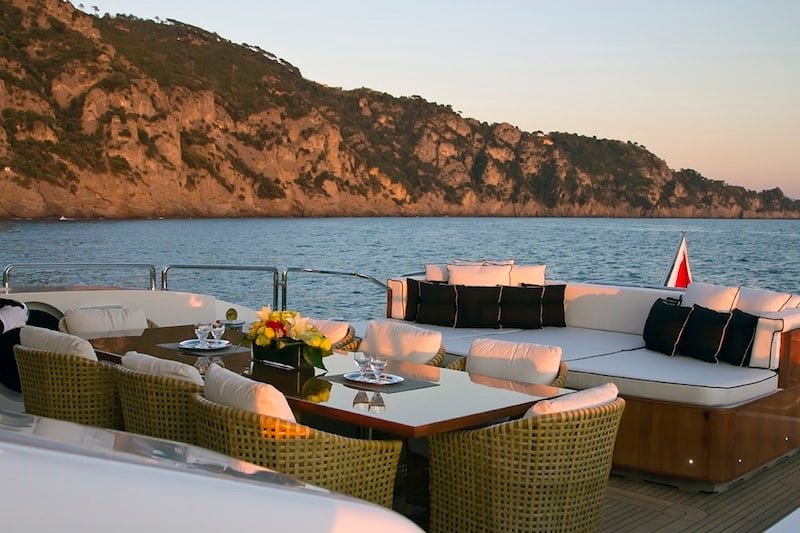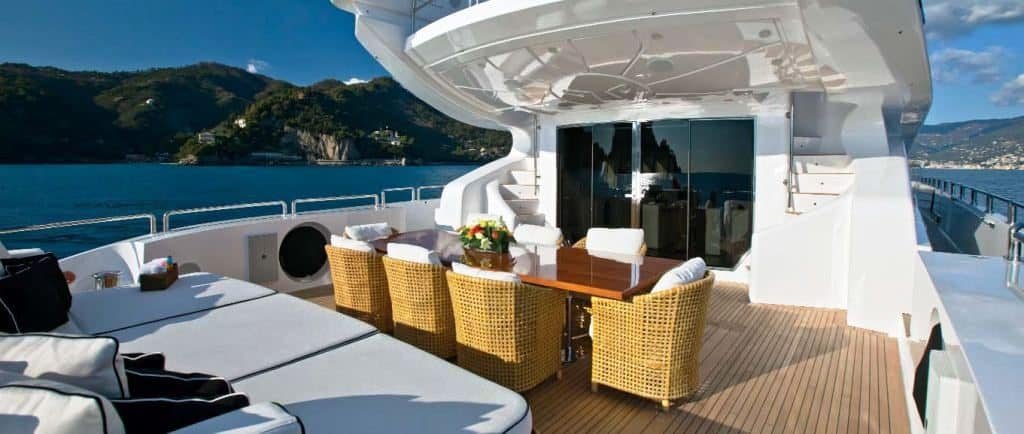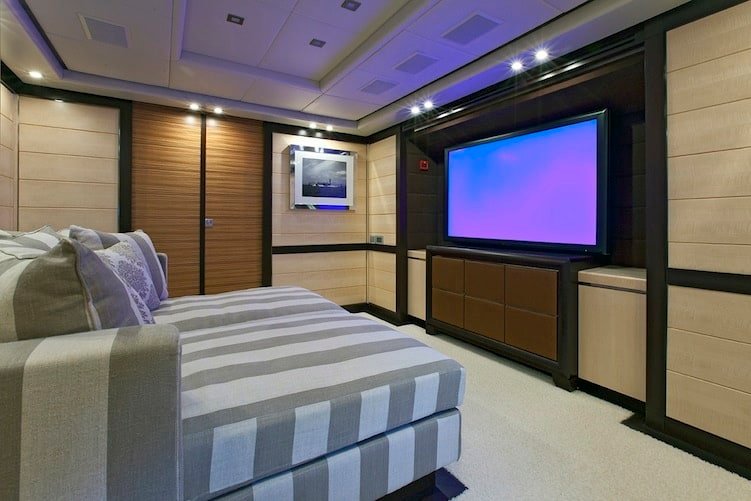 Images courtesy of charterworld.com, by Burgess, K & K Superyachts and Daniella Friml, all rights reserved.